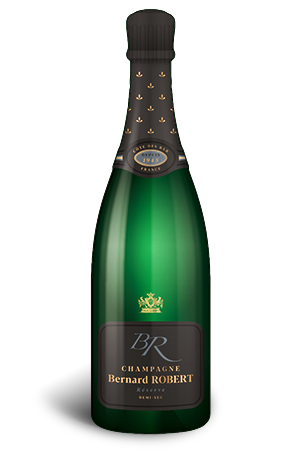 Champagne Medium-dry (demi-sec)
60% Pinot Noir, 20% Pinot Meunier (black grapes) and 20% Chardonnay (white grapes).
Having the same characteristics as the Réserve, this vintage has been elaborated with a triple dose of 'liqueur de dosage' (wine mixed with cane sugar). This way it possesses a subtle, soft, sweetness with notes of honey, ideal for serving with your desserts and making them perfect.
---
Food and wine pairing: pleasantly accompanies  any dessert.
No need to worry about quality as we practice 'viticulture raisonnée' reasoned/integrated viticulture in all of our vineyards.