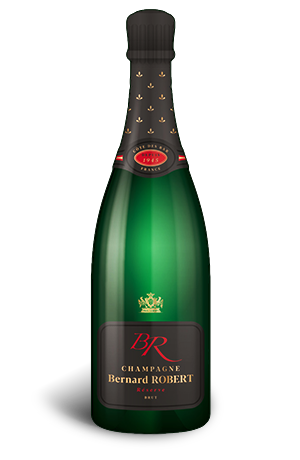 Champagne Réserve
60% Pinot Noir, 20% Pinot Meunier (black grapes) and 20% Chardonnay (white grapes).
A blend of the principal Champagne region grape varieties, this vintage is a winey, perfectly balanced and richly structured Champagne which also offers a refreshing acidity. Le nez (smell), complex and delicate, reveals notes of red and white fruits, of flowers and a touch of butter. La bouche (in the mouth), a sparkle which leaves place to a long, straight and pleasurable finish.  A balanced vintage, based on a distinctive aroma. A perfect Champagne for any occasion.
Gold medal winner in the Féminalise contest.
Gold medal winner in the Gilbert & Gaillard guide in 2022
Selected by the Gault & Millau guide.
---
Food and wine pairing: for all occasions: appetizer, starter, fish, pies and pâtés, poultry and light white meats. No problems with quality as we practice '
No need to worry about quality as we practice 'viticulture raisonnée' reasoned/integrated viticulture in all of our vineyards.